The South Coast to Thakgil – Jeep Day tour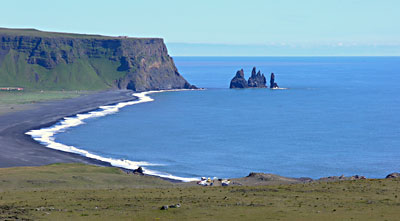 South Coast Thakgil Jeep day tour is a long day tour where we can combine driving and hiking together. We can hike up to Rjupnagilsbrunir, close to the volcano Katla.
We begin the day by driving to the waterfall Urridafoss. Urriðafoss is a waterfall located in the river Thjorsa in southwest Iceland and is the watermost waterfall in Iceland. From there we drive towards east and throughout the historical area Rangarvallasysla, the setting of the medieval saga Njalssaga.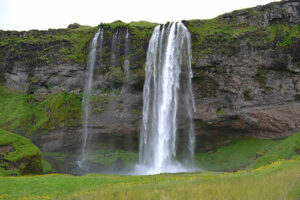 We will drive to Seljalandsfoss, a beautiful, high waterfall we can walk behind. Now we will continue the trip to Skogar, where there is another big waterfall, Skogafoss. From the waterfall we drive to Vik in Myrdal where we rest for a while. At Vik we can drive or walk by the coastline and visit a souvenir shop, which specializes in woolen clothes. After resting we keep on and just 15 km off the ring road and 5 km from Vik, lies a small enclosed canyon, sheltered on all sides by steep moss-covered vertical mountains, creating a cosy amphitheatre of sorts. This canyon is called Thakgil and the name can be translated as "the canyon with a roof". The floor of the canyon is a grassy plain, about the size of a football stadium, which serves as a camping site along with nine recently built, snug pine huts that are also available to rent.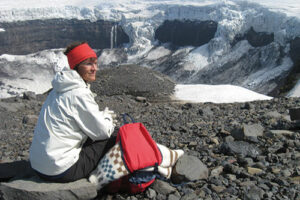 Several magnificent hikes to the nearby Mýrdalsjökull Glacier are possible. Getting to Þakgil is also part of the adventure itself. You will see all manner of weird and wonderful rock formations, scenic panoramic views that go on forever and even the remains of no less than two movie sets, Beowulf and the American television show, Game of Thrones, parts of which were filmed here.
On the way back we will visit Reynisfjara black beach, a beautiful black sand beach under Reynisfjall mountain where there is a large vaulted cavern called Hálsanefeshellir. The cave is not deep, but its really beautiful surrounded with amazing basalt columns. We say, if you would like to add extra time and options to the standard South Coast tour then choose South Coast Thakgil jeep day tour.
Season: All year round
Days of week: Every day up on request
Departure: 9:00am
Duration: 9 to 11 hours
What to bring: Clothes and shoes according to weather
Prices
From Hotels in South Iceland
Price per person= 39.000 ISK
3 pax or more, 10% discount
Min 2 persons in tour
Refreshments not included.
We do not offer this tour from Reykjavik due to long driving.